Comments Off on Welcome to our updated online store!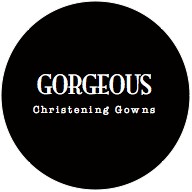 We are excited to be able to launch our updated online store, which will ensure shopping online for christening gowns, christening wear, holy communion gowns etc.  made much easier via our store.
We have been providing Gorgeous Christening Gowns to customers within Australia & internationally since 2010 & look forward to continuing to do so.
Gorgeous Christening Gowns
xx